Property Management Personalized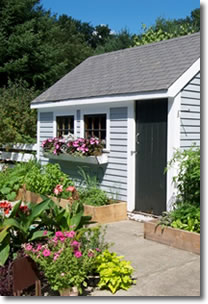 The caretaker's shed may be a thing of the past, but the services the caretaker provided have never been more important to you and to your home.

Heading into our eighth year of operation, HomeCheck in Maine has established itself as the 'white-glove service' of personalized property management in southern Maine. As an individualized, customized caretaker service, we will watch over your home, respond to your property questions and needs, resolve problems, take care of individual requests, and communicate with you on a regular basis in a timely and professional manner.
Caretaker of the Kennebunks
Did I close all the windows, is the yard being mowed, is there water in the basement, did the storm do any damage, have the pipes burst, is the heat turned up, did we set the alarm, I forgot my golf shoes, what is the color of the paint in the second bedroom, the furniture needs to be delivered next week…
The list of questions, concerns, needs and wants is as unique and varied as the individual homeowners, and each one is important to the homeowner and to HomeCheck in Maine.
Our broad range of services includes, but are not limited to:
Rather than worrying, HomeCheck in Maine provides the peace of mind that comes with knowing that someone with experience, initiative, and enthusiasm is taking care of your home ... While You're Away.
For more information or a free quote, please contact:
Bill Macdonald
Caretaker of the Kennebunks
Phone: 207.423.2800
Email: bill@homecheckinmaine.com
Find us on Facebook