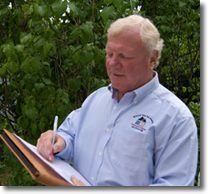 Property Management
with Peace of Mind
Security and Maintenance of Your Home
Communication is at the heart of our success. The safety, security, and ongoing maintenance of your home are at the forefront of our business. With each visit we send an email update to keep you abreast of developments along with photos and appropriate documentation. Most clients use our services year-round, for consistent, always-present management of their property. However, a growing part of our business is with residents who travel on extended holidays, folks who go south for the winter, and others being relocated out-of-the country for business. Whether it's short-term or long-term, HomeCheck in Maine provides peace of mind while you're away by maintaining the overall integrity of your property.
Weekly Home Inspections With an eye towards anomalies, all aspects of your home – inside and out – are evaluated with particular attention given to:
Basement, Bulkhead, Sump Pump
Roof, Chimneys
Doors, Windows
Garage, Driveway, Outbuildings
Decks, Pools, Outdoor Showers
Yard, Fences, Hose bibs, irrigation
Oil Fill/Gas bottles
Phone/Electric entrance
Mail & Newspapers
Alarm Systems
Kitchen Appliances
Washer/Dryer
Sinks, Toilets, Tubs, Showers
HVAC
Electrical panel
Hot Water Heater
Lights
Fireplaces/woodstoves
Pest Problems
Water Infiltration
Storm Checks Whether it's a nor'easter, a hurricane, or anything in between, this additional check determines if any problems have occurred due to the storm. Working with you, the homeowner, the extent of any damage and the follow-up is discussed and decided upon before action is taken.
Security System Monitoring As the listed contact, we are automatically notified by your alarm company of any problems be it low temperature, fire, or intrusion and we respond appropriately to the situation.
Maintenance As part or our routine, we check for repairs and maintenance that need to be looked after to keep your home in first class condition.  In the event of a need, we can recommend excellent local tradesmen, research the problem, suggest solutions, and work with reliable vendors to have the work done…only after you have given your approval. Typical projects managed include:
Heating system replacement
HVAC modifications and control upgrades
Interior and exterior painting, including rot repair
Gutter installation
Roof repair and replacement
Window and door up-grades
Annual service on generators and alarm systems
Find us on Facebook